Support in your community >
Testimonials | Faces of Hope >
Our Stories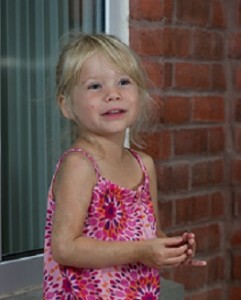 Our little Alexandra…
May 2013
The diagnosis came as a shock… Our little Alexandra, 3-year-old, suffers from a disease that I didn't even knew the name before: bilateral linear scleroderma. Those who have suffered great hardships in their life will certainly relate to the difficult time I'm going through.
Together with the numerous heart-searching questions and concerns, ever so slowly the anxiety has started to set in and find its way into my life, my days and even some of my nights…
As I get worn out from multiple medical appointments, countless tests, and endless meetings with a variety of specialists and other specialty healthcare professionals, I experience a roller coaster of mixed emotions, torn between hope and despair. I feel as if I am running a marathon without even knowing where the finish line is and what awaits me at the end of this journey… And in what condition I'll be when I finally reach the finish line. And what if there has never been, nor will there ever be a finish line?
The bilateral linear scleroderma of my little girl has become the primary focus of my life, but increasingly I realize that I'm way out of my depth. It's also because I have to be there for my two other angels, Samuel Jack, her twin, and Jacob, 10-year-old, her big brother, as well as my spouse and father of my children. So, I need to pull myself together, find the energy to bring out the fighter in me and face the challenge ahead. I will fight for my little Alexandra.
I try to take stock of the situation, assess the positive and the negative in this life's journey. Alexandra's spirit, her thirst for life, her playfulness, her resilience, give me a lesson in life, a shining example of courage and inspiration! All this despite intravenous therapy, subcutaneous injections, medications, occupational therapy, episodic pain due to scleroderma per se, and visible, sensitive band-like indurated skin lesions on her little body. Yes, she will sometimes feel irritated, express her disagreement, have insomnia; still, over the coming weeks, she too will, ever so gently, learn to tame the "beast" and discover the resilience and inner strength that lie within all of us and can be called upon even in the toughest of times. I'm also sure that the struggle will make her stronger and better prepared for life's difficulties. My little champion is fighting, and I'll be right at her side, supporting and looking out for her.
I shall conclude by saying that through this personal hardship that life has thrown at me, I never lose sight for a moment that my daughter's scleroderma is highly treatable, and that through cutting-edge research and care provided by highly specialised and dedicated medical specialists and nursing personnel, we benefit from the most advance medical treatments available. Thus, I am confident that as time goes on, Alexandra and all children with scleroderma may look forward to a brighter future! At least, that's my fondest wish.
Kelly Marquis
Interview by Christiane Dubreuil
I was diagnosed with Systemic Sclerosis (aka Scleroderma) in 1999, at the age of 30. I invite you to check out my video to learn more about my personal story.
Happiness is made of small things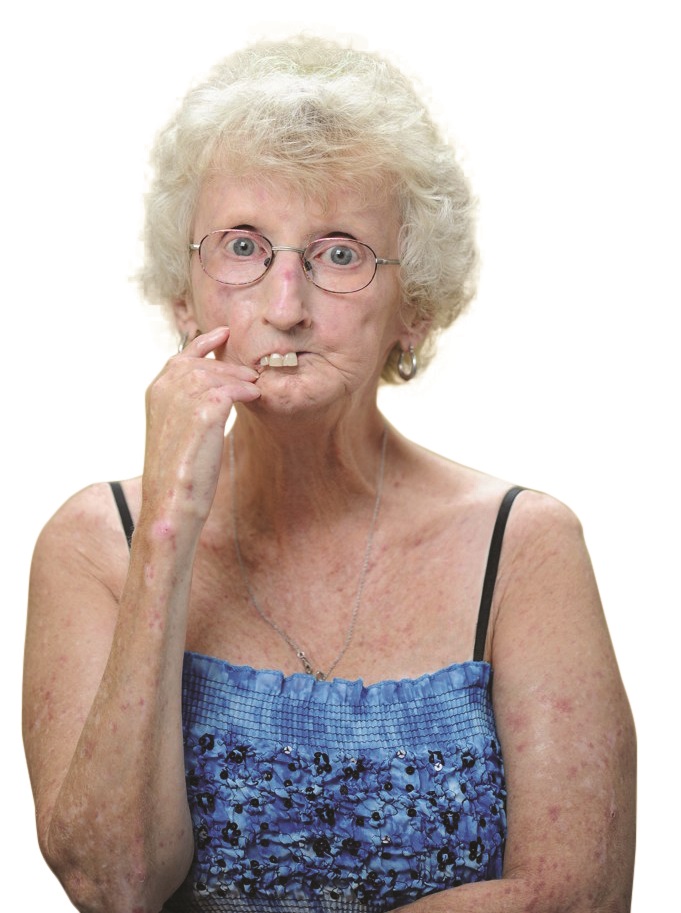 Henriette Pelland
You are probably familiar with the following quote: "Happiness is made of small things".  When one is suffering from a degenerative disease, this sentence makes even more sense in one's mind. Ever since I was diagnosed with scleroderma, I became aware of how precious life was; it is as if I felt a sudden urgency to live life to its fullest. Ordinary, everyday tasks that have now become so difficult to perform remind me of the importance of living every moment totally and intensely.
I may be sick, but I still have the will to live! And nothing makes me feel more alive than when I laugh, or when I share special moments with family and friends. These everyday life little pleasures allow me to move away from the pain. They remind me of who I am and what I've always been: an optimistic person who fears no challenge… well almost. It would be wrong to say that I'm not afraid, because the unknown is often frightening. It would also be false to say that I don't feel a sense of frustration when I have difficulties performing activities of daily living, because it is frustrating to be reduced to helplessness. That being said, we are left with two choices: either give up on life and on ourselves or come to the realization that happiness is made of small things. The disease has certainly caused me many uneasy feelings, but it also showed me a part of myself that I had not yet discovered, brought out something in me that I didn't know I had. I am much stronger than I thought.
To some extent, we are all master of our own destinies. I will draw strength from myself and make this journey a truly extraordinary one. I choose to treasure each passing moment of happiness, marvel at a sunset or listen to the whisper of the wind. We must enjoy every moment of life, because we don't know what tomorrow will be made of. And the tomorrow I hope for is a tomorrow without scleroderma.
DISCOVER OUR WEBSITE
BECOME A
MEMBER AND
RECEIVE THE
NEWSLETTER
CLICK HERE